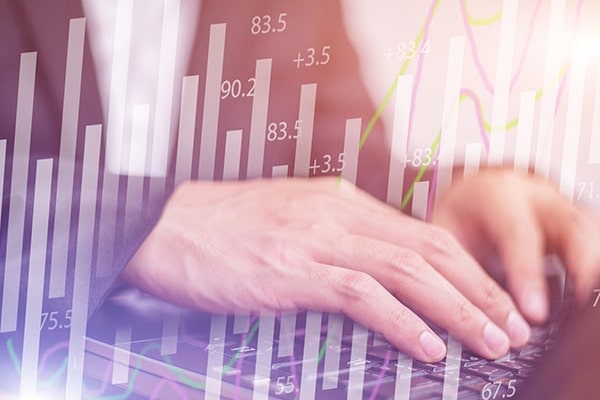 30 Jul

Unscrupulous financial advisors undermine public trust

Published by The Houma Times

By Brandpoint (BPT)

Jul 24, 2019 Updated 13 hrs ago
—

(BPT) – Financial advisors are supposed to help you achieve your financial goals by providing expert guidance and strategic recommendations. Most truly want to see their clients succeed and work hard in your interest. But what about when they put their interests ahead of your own? Unfortunately, unscrupulous behavior from financial advisors and brokers is more common than you might think. This results in not only financial hardship for victims, but it can undermine confidence in those entrusted to protect our most important assets.
How common is investment fraud and broker misconduct?
Experts estimate that 50 percent of people are taken advantage of financially every year. This could be anything from being sold bogus weight loss products to receiving counterfeit checks. But in a recent survey, 16.5 percent of victims attributed their losses to investment fraud.
Investment fraud doesn't necessarily mean that an advisor emptied a client's accounts and left them with nothing. Broker misconduct can mean that clients are given misleading advice, charged exorbitant commissions or have their assets managed in a way that benefits the financial advisor more than the client.
For example, in the Gulf South, the law firm of Peiffer Wolf Carr & Kane filed a Financial Industry Regulatory Authority (FINRA) arbitration claim on behalf of a group of investors and is currently investigating additional claims against Frank Briseno III, Frank Briseno IV and Craig Accardo, registered brokers with FSC Securities Corporation and Nettworth Financial. Dozens of blue-collar workers say they were lured in with lavish Christmas parties, crawfish boils and other events.
Once in the door, the alleged victims claim they were given one-size-fits-all investment advice and steered towards two financial products: variable annuities and real estate investment trusts (REITs). Both of those products come with high commissions and fees, putting money in the advisors' pockets and hindering the clients' ability to provide security for their families.
Why is investment fraud and broker misconduct so common?
There are many factors that allow unscrupulous behavior to flourish. For one, financial advisors providing unsuitable investment advice often count on market volatility and a lack of financial literacy to cover their tracks. Investors know there's a chance they will lose money on their investments. But because they often lack a detailed understanding about the markets and specific financial products, advisors can skew information or otherwise deceive investors to hide their bad behavior.
Not all cases of investment fraud or broker misconduct make headlines because they don't all involve millions of dollars in assets. Most cases fly under the public radar, and financial advisors who face sanctions because of past behavior can get rehired at different brokerage firms. This allows advisors with a checkered past to remain in the industry, potentially impacting even more victims.
What should victims of investment fraud or broker misconduct do?
In most cases, the best recourse for someone who feels they have been duped by their financial advisor is to seek legal advice. Bringing a case against a brokerage firm, or even an individual advisor or broker, can be daunting. Investors suspecting misconduct or fraud should consult an experienced securities attorney about possible next steps.
Investors should also register complaints to the Financial Industry Regulatory Authority (FINRA) or the U.S. Securities and Exchange Commission (SEC). For local advice and support, visit www.brokerwatch.com or contact the securities attorneys at Peiffer Wolf Carr & Kane (504) 523-2434.
This content may be deemed attorney advertising. Prior results do not predict a similar outcome. For more information, visit www.brokerwatch.com.
FREE Consultation |  504-523-2434
Peiffer Wolf Carr & Kane has helped thousands of investors who have suffered substantial losses. If you have Variable Annuities or REITs in your investment portfolio, Contact Us by calling 504-523-2434 or by filling out an online Contact Form for a FREE Consultation.